Is kicking back in glorious solitude right in your own backyard a thing of the past? Did you ever wish the neighbor's new master suite doesn't have to include a clear nice view of your outdoor space? Or just when you thought you could evade feeling like you're living in a fishbowl, the family next door cleared some trees on their lot. Great.
Now more than ever, as larger houses are being built on ridiculously smaller lots, you deem privacy is at a premium – especially when you have a bigger appetite for a little outdoor living experience. And this is not just about shunning away prying eyes from your own private space – sometimes you just don't want to see your neighbors in their sunbathing moments or you simply just want to block out their chatter.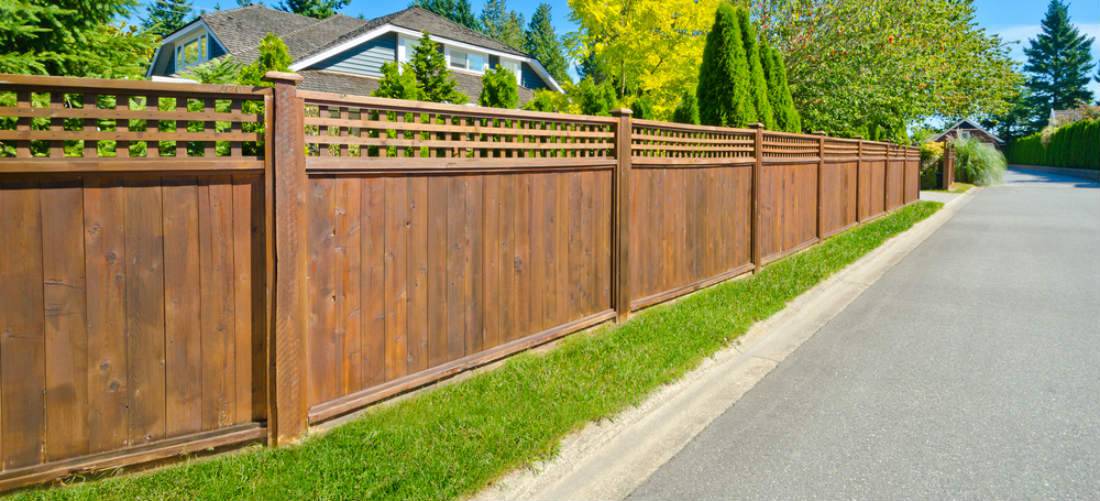 So, how do you accomplish much-needed privacy for your outdoor spaces while increasing intimacy and enjoyment right in your own humble abode? With careful planning and consideration, you can achieve all of the above requirements and still create an outdoor space that is both aesthetically pleasing and highly functional. Take a look at these 5 privacy solutions below.
1. Fences and Walls
Fences and walls are always the most ideal solution to prevent peeping neighbors, unwanted noise and not-so-pleasant sightings. Different locations have their own maximum height requirements but the traditional privacy fence or wall is 6ft+ tall. And because they have smaller footprint than plantings, they can be your top consideration especially if space is tight.
For optimal blockage of sight and sound, choose solid wood fitted together with few gaps in between. Wood fences or walls provide utmost privacy while keeping both parties (you and your next door neighbor) happy. However, they might not be the most aesthetically pleasing solution. What you can do is stain them to match your house exterior or maybe add an open lattice on its top or evergreen shrubs in front of it to soften its solidity a bit.
2. Plantings
You can choose from many types of plantings to provide an excellent natural privacy solution for your outdoor space. Here are a few examples:
Perfect shading and dense covering for privacy, bamboos can give your outdoor space the beauty and serenity you deserve while lounging after a hard day's work in the office. Depending on its variety, it can grow quite vigorously and can be tall enough to serve as a thick coverage for the whole property line.
Trees, shrubs and hedges are also good choices as they serve a double purpose – concealing your space during your R&R with the family and providing you with greenery that is cool and refreshing to your senses.
Tiered hanging pots and vines can add both privacy and shade while giving your backyard a splash of color. Trailing plants like ivy or flowering vines like morning glory would grow well on pots or on wires.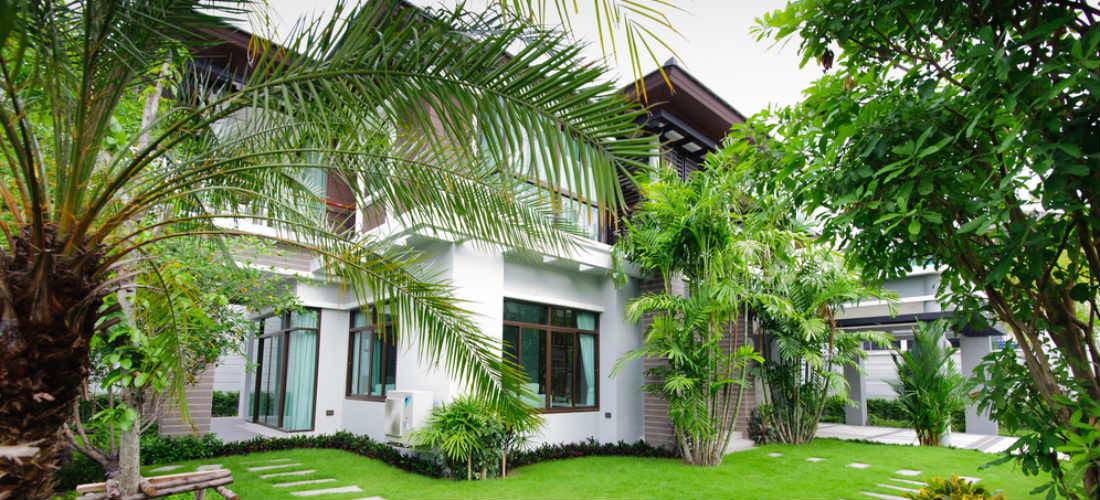 3. Garden Structures
If you have the budget to spare, you can opt for a gazebo, a latticework, garden arbors or even a greenhouse right inside your very own property. Depending on your lifestyle and choice of leisurely activities, all of them can serve several purposes – to provide elegant sitting areas, to entertain family and friends, to satisfy your gardening endeavors, and to shield your outdoor space from unwanted onlookers and babblings.
4. Screens
Screens can be your best privacy solution if you want the coziness feeling evoked by patios and decks while camouflaging HVAC units and even your neighbor's unattractive roof line. It's less permanent, though, but it's also the cheapest and quickest way to enjoy some alone time without fear of being watched.
5. Repurposed Doors
When you think of adding privacy but all of the other abovementioned options are impossible to accomplish, a door might come to mind. Old doors or shutters can be connected with hinges and be strategically placed in the yard to block any neighbor or passerby from invading your solitude.
No matter the privacy solution you choose for your outdoor spaces, you'll have peace of mind knowing you can enjoy the beauty of the natural surroundings directly from the comfort of your own property without having the whole world or even the next door neighbors sharing that special moment with you.