A guide to selecting the right design for your garage remodeling project
While the garage has been traditionally reserved for both vehicles and clutter, many homeowners are now making the decision to take on a residential remodeling project and look at ways they can convert this space using garage remodel designs. Converted garages make it possible to take a space and completely repurpose it in an effective manner to add valuable living space to your home. When you are considering remodeling your garage, QualitySmith can help provide you with timely tips on the best way to go about such a project. There are actually many benefits to remodeling your garage and converting it into a residential area, including: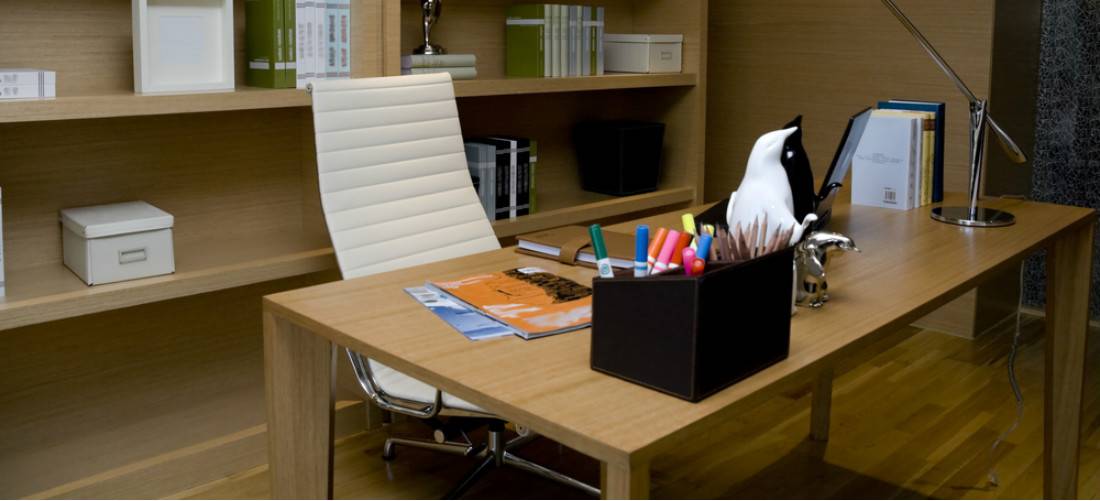 Garage remodeled as a home office
The roof, foundation and exterior walls are already constructed, meaning you do not need to incur these costs to benefit from additional living space
Remodeling can be accomplished with very little to no disruption to the rest of your house
Electrical wiring is often already in place, so does plumbing
A building permit may not be required for your residential renovation project, depending on local building codes
Reasons for remodeling garages can vary among homeowners and may include the need to convert the garage into a play area for young children, a workspace, a home office or even a laundry area. Whatever your own personal reason may be, the purpose for your converted garage will strongly impact your chosen renovation design.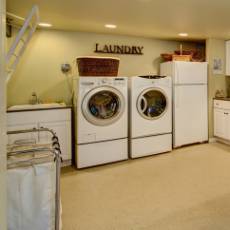 To begin with your garage remodel, consider what is available for you to work with regarding walls, access, flooring and others. In most cases, a cement slab floor should already be present in your garage. You should also have an adequate roof. If there are no windows in your garage, you will need to consider a remodeling design that allows for the installation of windows. Factors to consider include the number of windows you wish to install and where they will be placed. If there are already finished walls in your garage, you will also need to determine whether the walls are also insulated. If not, you should plan the best and most economical method for insulating the walls.
Other important design factors to consider include lighting, heating and cooling. Another factor to take into consideration is whether or not plumbing is already present. One of the most important design elements to consider when renovating a garage to serve as a residential space is whether the entire garage will be used for its new function or only a part of it will be used. For instance, if it is a two-car garage, one option would be to convert half of the garage into the new living space and leave the remainder as parking or storage space.
Access is another important design factor to look into. Assess whether you wish to remove the garage bay doors, and if so, what will you use to replace those doors? One option would be to install windows. Another option that allows for exterior access is to replace the garage doors with French doors. Converting your garage can provide you with extra living space and could increase the value of your home.
A multitude of garage remodel designs is now available to assist you in converting your garage into a residential space. As you view available designs, keep in mind the intended purpose of the new space and what features are already available to work with your existing garage.