Attic conversion: Turning your attic into a home theater and entertainment center
If you are currently using your attic for storage, you may be able to make better use of the space by doing an attic conversion and  turning it into a home theater. Well-designed attic home theaters can increase the value of your home and create a space for family nights, parties and gatherings of friends. As you plan the project, it is important to consider your budget, technical needs and space availability to design the best theater for your space.
Home theaters usually work best in finished attics, which have the insulation necessary to create a comfortable environment. Unfinished attics are not necessarily unworkable, but may require extra residential renovations. If you have a finished attic, the final cost will usually be lower. As a bare minimum, an unfinished space will usually require insulation, floor coverings, and wall coverings. Once the space is comfortable enough for use, you can move on to the basics of home theater installation.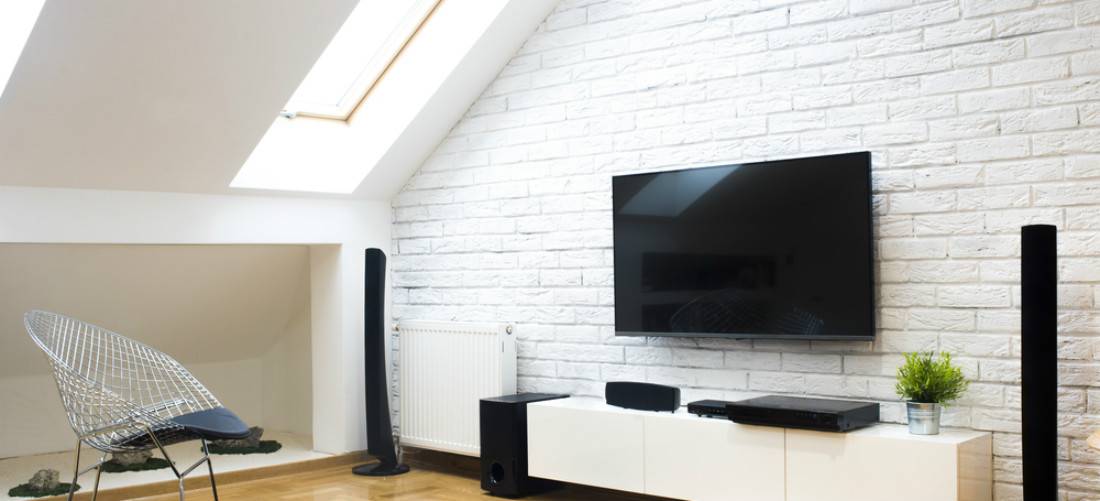 Home theater basics:
Electricity for speakers and video equipment
Furniture or cushions for viewers
Projection or television for movies
Sound insulation panels
Multi-level lighting
The plans for a home theater room can be as simple or as complex as you wish. If you have a limited budget, a simple projector, a few speakers and some large floor cushions will create a fun entertainment space. If you have a larger budget, you can expand your space to include wireless surround-sound systems and extensive residential remodeling. Whether you're thinking of cozy man-caves or sleek, high-tech theater rooms, it is helpful to have an idea in mind before you start. Home theaters can also be customized with party-friendly features like microwaves, sinks, wine coolers, bars and glass racks. Planning your attic conversion around your equipment will inform the process and tell you what you need to do to create the ideal home theater.
Potential attic home theater equipment: Attic home theater
Stereo systems
Surround-sound speakers
One or more televisions
Blu-ray systems or DVD systems
Ceiling-mounted projectors
Blackout window treatments
Sound-absorbing flooring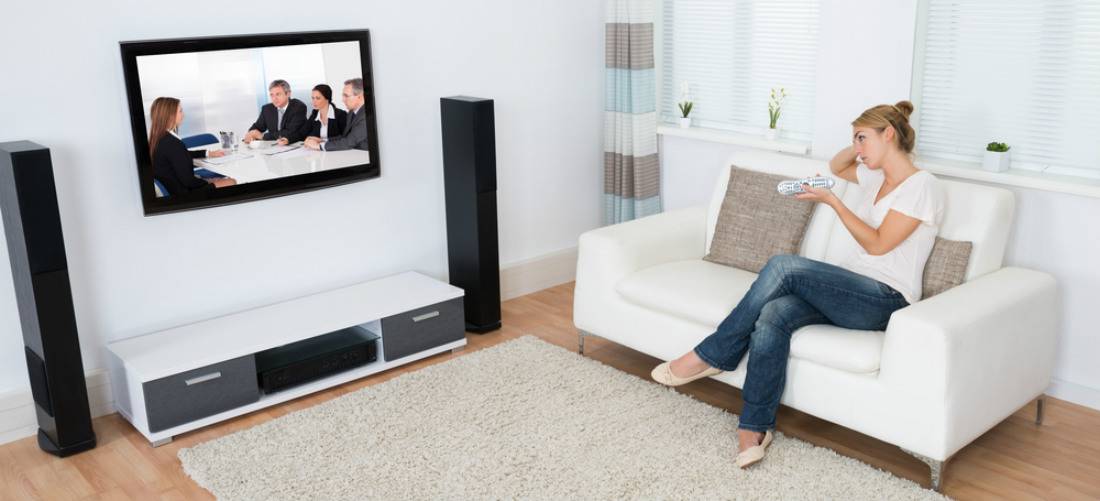 One of the most important aspects of a theater room is sound management. If your attic has bare studs, it is important to cover them; otherwise, the sound from your speakers or television can create an unpleasant echo. Hard surfaces like glass and metal also tend to reflect sound and cause audio distortion. The design features of your attic can contribute to the sound of the room. No matter what your budget is, you can choose elements that help create the best possible audio.
Sound management features:
Egg-carton foam
Drywall wall coverings
Acoustic wall panels
Rubberized mat floor covering
Thick carpeting
Soft furniture
Whether you want a cozy space for family movie night or a technologically advanced space for movie premieres, an attic can be the perfect room. The sloping ceilings create a comforting atmosphere, particularly because guests will be seated for most of the time. As you research options for attic home theaters, head to QualitySmith for information about equipment, home improvement tips, and user advice for your attic conversion.
Pinterest has lots of home theater ideas and plans for your attic conversion.