A step-by-step guide to converting your basement into a gameroom
With the availability of various types of gaming equipment for the home, from video-gaming systems to pool tables, many people choose to play games with their friends and family at home. A popular way to provide at-home entertainment is to have a basement gameroom.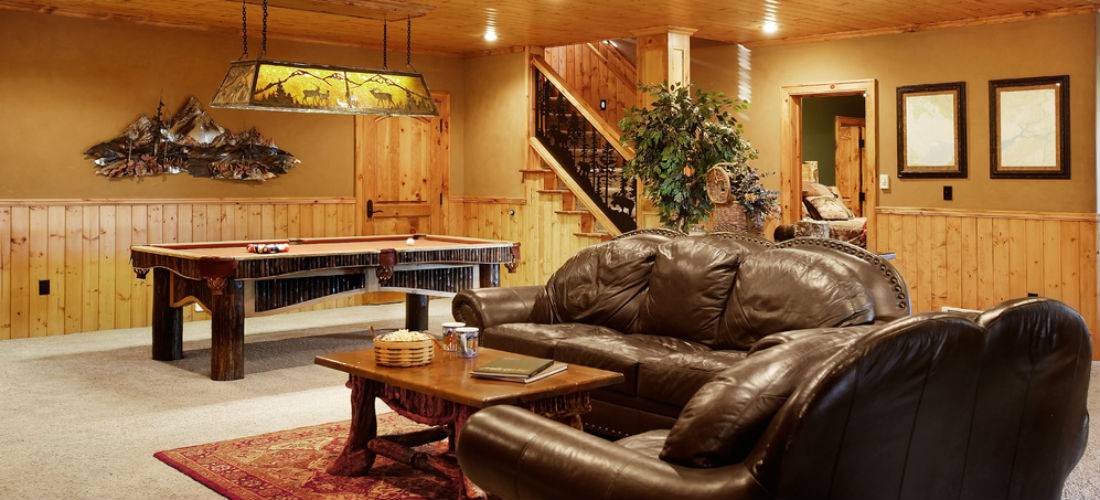 Adding game room Basements are ideal for gamerooms because:
They are large enough for big table games such as billiards and ping pong and active games like those played on a Wii.
They are separate from the rest of the house, so noisy games don't disturb others.
They don't usually have much natural light, which makes them ideal for home entertainment systems that need a darkened room, such as TVs and video games.
Creating a gameroom in your basement can be as simple as adding some gaming equipment to an existing room or as complicated as a full-scale residential renovation. If your basement is unfinished and you can afford it, you can create the perfect gameroom from scratch. If you have a finished basement, you will have to determine whether you can remodel it to suit your needs or if you need to tear it out and start fresh.
Depending on the age of your house, an existing room may be poorly insulated and damp. Electrical services such as lighting and power outlets may be insufficient for your needs. When you remodel a basement, you should be prepared for some nasty surprises such as damp walls or floors caused by poor drainage.
It is always best to solve these problems when they are uncovered rather than patching over. The comfort of your game room is at stake, as is the future resale value of your home. If your budget allows, starting fresh will likely provide a more satisfying result than remodeling.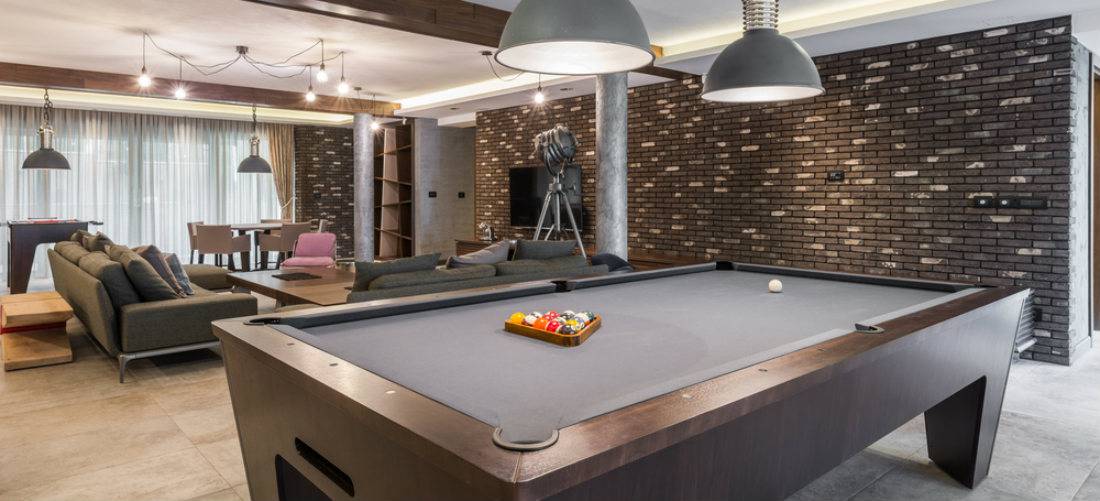 Steps to follow to create the perfect gameroom:
Make a list of the activities that will go on in the new room.
What equipment and furniture are needed to carry out these activities?
Measure everything and draw up a floor plan to ensure that there is enough room to comfortably accommodate them all.
Consult a contractor and an HVAC specialist to evaluate your house's structure and systems and advise you on what should be changed or upgraded.
Also, if your list includes a wet bar or a powder room, talk to a plumber about getting water and waste pipes to the right location.
Consider hiring a designer to help with the floor plan and to make your new game room attractive and welcoming.
For the ultimate game room, talk to someone who specializes in installing electronic equipment. His help can prevent you from ending up with a mess of wires and remote controls.
Whether you decide to hire professionals, do the work yourself or a combination of them, QualitySmith can provide you with lists of professionals and dealers in your area. If done right, a basement game room will give you and your family years of fun while adding resale value to your home.
HomeBNC offers some "epic" game room ideas.