A guide on how to convert your finished basement into a new bedroom
When people picture a finished basement, they do not normally envision beautiful bedrooms. Basement bedrooms are becoming increasingly popular, and it is relatively easy for someone handy to convert a basement into a sleeping space. It is also much more cost efficient than having a room addition built onto your home. The following guide will discuss this type of residential remodeling.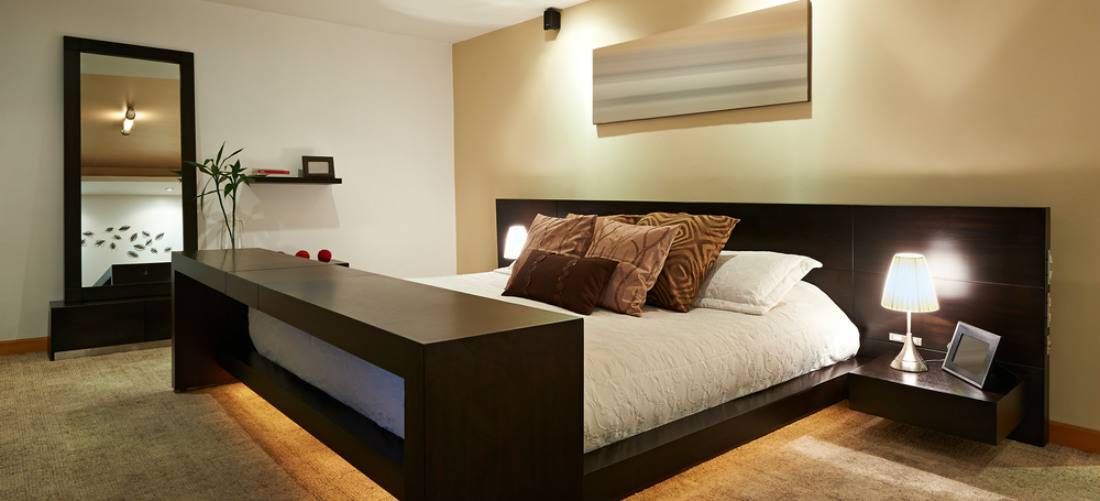 Finshed basement bedroom Necessary Flooring
When transforming your finished basement into a bedroom, it is important to consider the flooring. While you can use throw rugs on a clean concrete floor, it is not very attractive and can be cold on the feet. There are different types of tiling and carpeting you may wish to consider, with tiling being the least expensive choice.
If you pick tiling, you can often install it yourself. If you opt for carpet, you will probably wish to have a contractor perform this part of your residential renovations for you. In either case, the assistance of an expert in flooring may become necessary. Most importantly, you want to make sure your basement floor is thoroughly cleaned before installing any type of new flooring for your new bedroom.
Moisture Control
Finished basements are known to be damp and musty. This is because the walls are concrete, which allows for moisture buildup. In order to transform your basement into a beautiful bedroom, that is not damp or musty, the hanging of drywall or paneling is necessary.
Paneling is the more cost-efficient way to go because it does not require paint. However, drywall may be more efficient with moisture control in your basement, and paint allows for more creativity when decorating. Visit QualitySmith to find more information to help you make an informed decision about moisture control for your basement bedroom.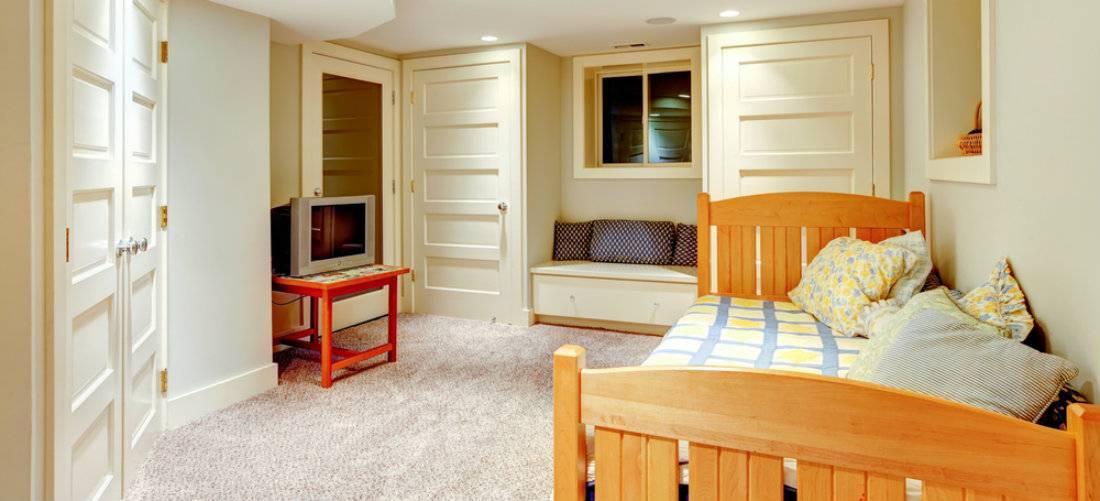 Electricity Modifications
While most finished basements are wired for electricity, the power outlets are often limited. We tend to spend a lot of time in our bedrooms, so comfort is necessary. Without sufficient sockets, comfort can be hard to achieve. If there are not enough outlets available to make your bedroom comfortable, you may need to hire an electrician to install some more.
The expenses of hiring a contractor depend totally on your individual needs. Some people do not require extra outlets to make their finished basement bedrooms comfortable. In some cases, especially in finished basements, enough electrical outlets are already present.
Building a room addition is not always a practical choice when you need a new bedroom. It can be costly and require the assistance of professional contractors. Permits have to be applied for and approved, and inspections must be passed. Many homeowners avoid all this and save money, by transforming their basements into bedrooms. Basement bedrooms can be just as beautiful and serve the same purpose as those located in any other part of the house.
To get some free estimates on your project and help to make a finished basement, take a look at Quality Smith .