Looking to replace your home's siding? Compare CertainTeed and James Hardie for competitive bids
Replacing your existing siding is a great way to increase your home's resale value and exterior beauty. You can choose from several types of material for your new siding, and you can learn more about these options with a CertainTeed vs. James Hardie siding comparison. Each company provides distinct selections and performance specifications for your siding project.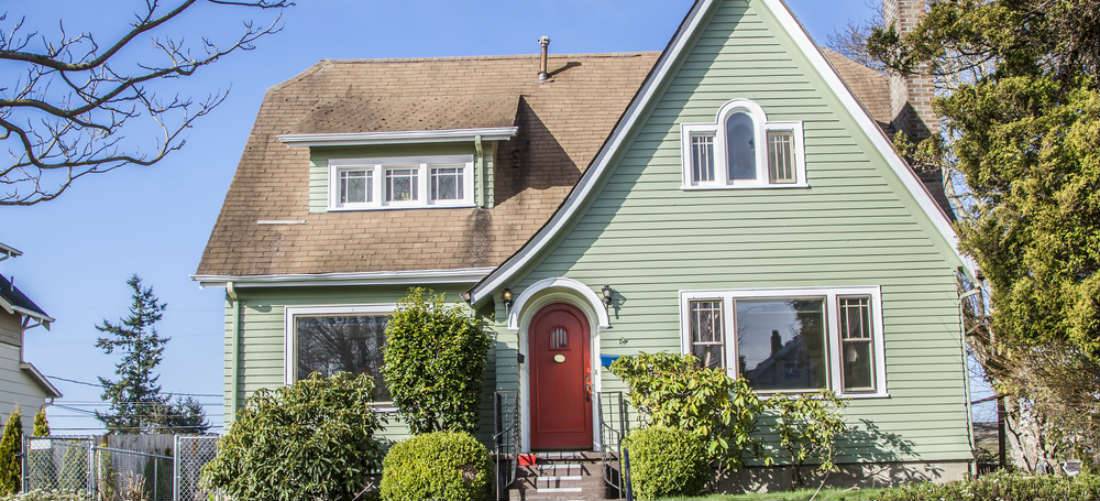 CertainTeed
CertainTeed manufactures four lines of siding, each made from a different material. You can choose between Certainteed siding products for your home the following siding types:
Polymer blend siding
Fiber cement siding
Insulated siding
Vinyl siding
Within these product lines, you have the freedom to select the siding look that best fits your home. Whether you are looking for traditional lap siding, board and batten panels or cedar shake shingles, you can find the styles and colors that you want with CertainTeed products.
They are available in the following style lines:
Wolverine
Monogram
Carolina Beaded
Classic
MainStreet
Encore
CedarBoards
Cedar Impressions
You can also purchase your soffit, fascia, trim and house wrap from CertainTeed in addition to your siding.
Nearly all CertainTeed vinyl siding products are covered by a limited lifetime warranty. CertainTeed fiber cement siding products have warranties ranging from 15 to 50 years. The costs of using CertainTeed siding products will depend on where you live, which style you select, how much siding you will need and many other factors, including if you select a contractor or do the work yourself.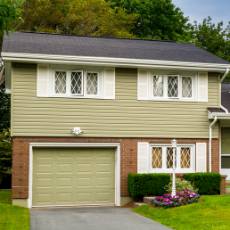 James Hardie
James Hardie siding products are constructed exclusively from fiber cement. If you want to do an "apples to apples" comparison when comparing James Hardie and CertainTeed siding, you should probably limit your focus James hardie siding products for your home on the CertainTeed side to its fiber cement line of products. James Hardie offers far more products in this material than CertainTeed.
Fiber cement siding is a more durable option than wood siding and many vinyl siding products. You can choose from the following product lines for James Hardie:
Hardieplank lap siding
Hardieshingle siding
Hardiepanel vertical siding
Artisan exterior design lap siding
James Hardie also sells a full line of soffit, fascia and trim for your siding installation project. As with CertainTeed, prices for Jame Hardie siding products will vary depending on region, size of project and whether you will be installing the product or have a contractor complete the work for you. Many James Hardie siding products can be found at home improvement stores like Home Depot or Lowe's and if you visit one of these, you can get some idea of what your material costs will be if you elect to go with Jame Hardie siding products.
When you decide it's time for new or upgraded siding for your home, doing some comparative shopping is always a good idea. Having the advice and support of an experienced contractor will also help and QualitySmith can connect you with local siding contractors with experience in working with CertainTeedm, James Hardie and several other siding products designed to improve the performance and longevity of your home.