A brief overview of the history of outdoor saunas and different types.
An outdoor sauna can become the epicenter of a home sanctuary. Most people who own a sauna look forward to using it at day's end to relax. There are a number of benefits associated with sauna use and some great reasons to install a sauna on your property.
Steam from a sauna opens up the pores of your skin, allowing it to breathe while the steam detoxifies it. Steam also eases stress and relaxes sore muscles. Because it provides therapeutic heat treatment, a sauna is a great investment in your health and well-being. What's more, the addition of the sauna can increase your home's resale value.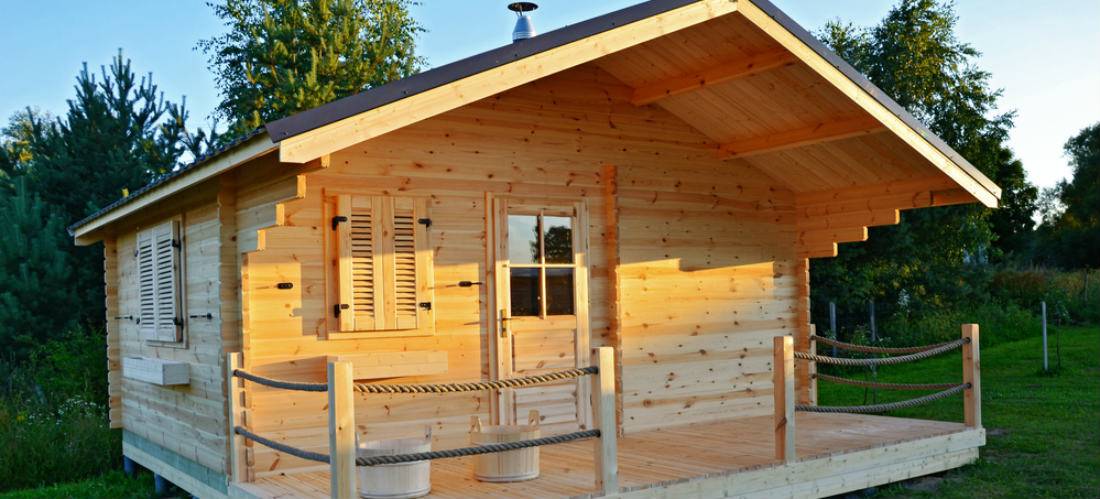 The use of saunas predates modern times. Ancient Turks and Romans developed saunas when they filled fire pits with rocks and then poured water over the hot rocks to generate steam. In North America, early Native Americans built special huts where they placed hot stones on the ground and poured water over them to create healing steam.
The first residential sauna, however, was the Finnish sauna, crafted in the 1600s and thought to purify the air. It was Swedish immigrants who brought the concept of the sauna or sweathouse to the U.S. in the 17th century.
There are essentially two types of saunas: prefabricated or custom. Prefabricated saunas are sold in kits and are usually the cheapest and fastest sauna type. These saunas feature tongue-and-groove, insulated paneling that snaps together to keep moisture from escaping.
Most prefabricated saunas offer:
Fast installation . Generally speaking, most prefabricated sauna options can be installed over the course of one weekend.
DIY possibilities . Because sauna kits are simple to put together, many homeowners with basic DIY skills can install a prefabricated sauna.
Relocation. If you move, you can disassemble the sauna and take it with you.
One drawback to the prefabricated sauna is that you cannot customize the design. You are limited by the designs that are available.
Related resources: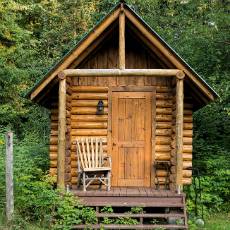 Indoor saunas: an overview of options
DIY saunas: points to consider
Saunas for the home: indoor or outdoor
Add a bathroom to your home
The custom sauna, or Swedish bath, is usually built by an installer, although some homeowners are skilled enough to design their own. These types of outdoor saunas offer customization as their biggest benefit. You are not limited by the prefabricated designs on the market, but only by your own imagination and preferences.
There are a few drawbacks to the custom outdoor sauna. You may not be able to relocate it to another home or area if you decide to move. It's also much more expensive than a prefabricated sauna.
With more and more people enjoying outdoor saunas, it makes sense to get in on the trend. No matter which outdoor sauna or steam room you choose, QualitySmith can help you find an installer for your sauna project.