A guide for calculating the costs and price of a new asphalt shingle roof.
Exploring asphalt shingle roofing costs entails much more than simply getting an estimate from your contractor. Before you get to that stage, there are several decisions to be made about the type and style of shingle you want, along with other services your roof may need. All these things can raise the price of installing roofing on your home by up to 40 percent.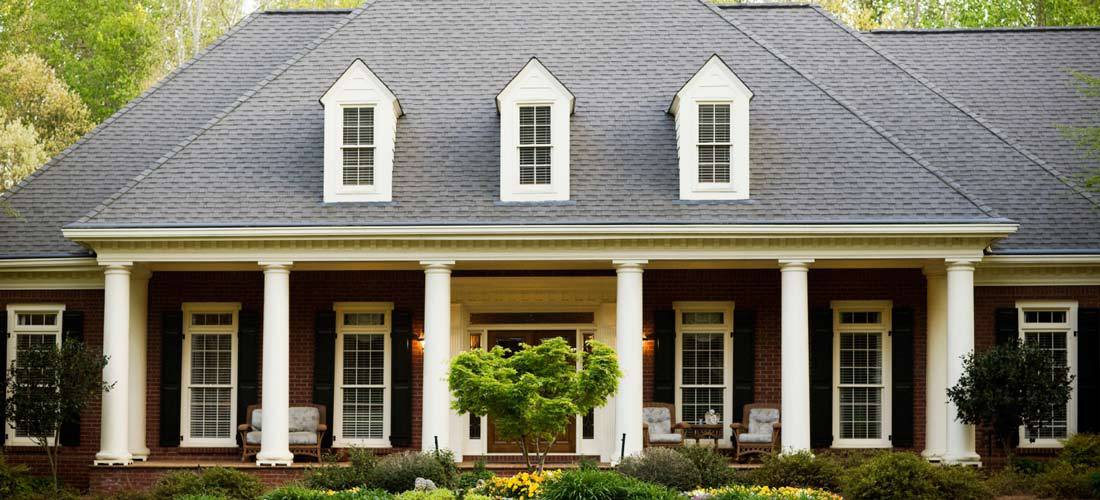 Homeowners need to understand there are a lot of variables that go into an asphalt shingle roofing estimate, and these decisions should be made as early as possible to get the best estimate.
A basic ranch-style home between 1,700 and 2,100 square feet generally costs between $1,700 and $8,400 for a basic asphalt roof installation. The costs of several essential features are highly variable, which establishes a wide range of pricing estimates:
3-tab organic asphalt shingles range from $2,250 to $5,250.
Architectural fiberglass shingles range from $3,750 up to $12,000.
Removal and disposal of your old roof can add $510 to $1,100 depending on the type.
Framing and gutter repairs or remodeling for heavy damage can add $1,000 to $10,000.
A warranty can add up to $5,000 to the cost of the roof.
A complex roof can add an additional 5 to 14 percent onto your calculator.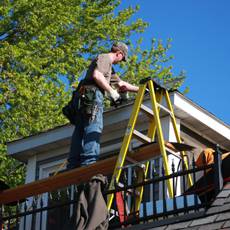 A complex roof is usually one that has a lot of angles, corners, a steeper slope or much larger area than a standard size roof. Other options that can raise the price of your roof include shingle colors, thicker shingles and reflective shingles.
All of these costs will affect the roofing estimate that your contractor will hand you. However, the first thing that he or she will do is come to the house for an on-site inspection of the property, which is usually free of charge. After the inspection, you will need to choose between basic organic shingles made of paper, pulp or wood, or fiberglass shingles.
Then you need to choose between basic 3-tab shingles or the fancier laminated architectural shingles. The contractor will also factor in any necessary repairs that are spotted during the inspection.
Before accepting an estimate, make sure the contractor provides a price for removing and disposing of the old roof, as well as an accurate estimate for necessary repairs. Ask if you can get a better price if you are flexible with the time of installation, as most contractors will give some consideration for the flexibility. Before signing any contract, it's a good idea to get multiple bids on the job from others who do similar work.
Once you accept the best bid - not necessarily the cheapest, but the one that best suits your house - get the promises made by the contractor in writing. This way, you will have a legal edge if you need it later. There are many variables involved in obtaining asphalt shingle roofing cost estimates. With the right contractor and some pointed questions, you can find the best rates available for placing the new asphalt roof of your choice on your home.