Choosing from the endless array of paint colors can be a major pain, so take a look at this small list of colors that make a big impact.
Marsala leads the race for the most popular paint color for 2015 – that is according to the world authority on color, Pantone. However, if the wine-inspired, red-brown hue isn't your favorite, there's no need to worry because we can help you choose a paint color that better suits your decor. We've rounded up the 7 best-selling paint colors in the country to help you decide on the perfect shade for your next project.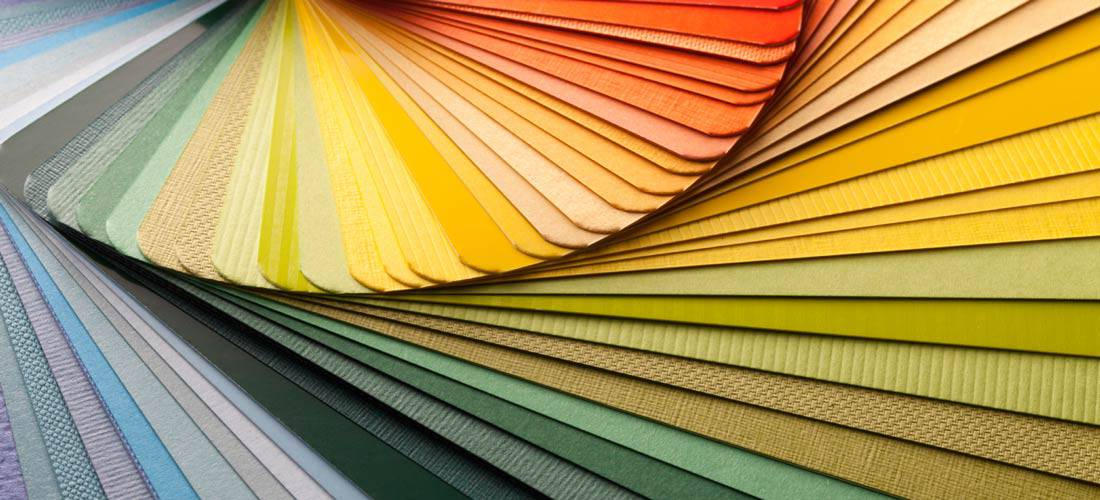 1. Pratt & Lambert: Noir

The play it safe mentality of choosing neutral colors is not something that color experts at Pratt & Lambert want to perpetuate for 2015 so they offered homeowners this memorable hue – Noir (24-16). The deep, opaque Noir is a constant reminder of the uncharted depths of the oceans and the infinite vastness of space. Its dark and rich tone is a beautiful contrast to the stark whites of bedroom linens and kitchen countertops but a dramatic reinforcement of the brighter pops of colors in different spaces at home.
2. Sherwin-Williams: Coral Reef

Not even the darkest cloud can overshadow the upbeat, vivacious Coral Reef (SW 6606). Sherwin-Williams' Color of the Year 2015 is a glorious mixture of red, pink and orange, which can always give you a reason to be in an optimistic and upbeat mood – no matter what room you're in. The great thing about this juicy color is that it can simultaneously punch up navy and gray neutrals as well as punctuate pastel palettes! "Its unexpected versatility brings life to a range of design aesthetics, whether traditional, vintage, cottage or contemporary," says Jackie Jordan, Sherwin-Williams' director of color marketing.
3. BEHR: Essential Teal

Want to energize your boring spaces? Choose Essential Teal, BEHR's current favorite palette that will transform your average bedroom into a glamorous yet calming staycation destination. It can be easily complemented by furnishings and your personal choice of décor objects. For example, you can use décor accessories of metallic gold for a more glamorous design or objects with white trim to create a fresher look. Essential Teal's versatility in this manner makes it a shoe-in for the best selling paints of 2015.
4. Farrow & Ball: Tanner's Brown

Tanner's Brown is something you would want to pick up if you're looking to evoke a sense of drama. "This earth brown feels totally timeless and has an artisan feel to it," according to Farrow & Ball's color experts. If you want to balance a minty bookcase or barely-there salmon floor in the parts of your home that lack natural light, Tanner's Brown is the perfect choice. When used on the interior of fireplaces, it creates a softer and calmer look than black. However, it will stand out as a more pronounced brown when used in well-lit spaces and exteriors.
5. Glidden: Caribbean Sea

Even if you cannot afford a Caribbean holiday right now, you can catch a glimpse of heaven at home by using Glidden's Caribbean Sea. This evocative medium-blue hue is as dreamy and relaxing as the views in the West Indies.  Whiteout furniture and accessories at home will get a full-saturated dose of crystal-clear ocean waters and endless skies when set against this inspiring color.
6. ColorHouse: Metal .05

ColorHouse came up with Metal .05 to offer homeowners a calming yet seductive option for coating dining room ceilings or lower kitchen cabinets. This graphite gray can easily drum up the drama in your room or just let your mid-century furniture take center stage. With the chic style of Metal .05, there is no need for further embellishments around.
7. Chalk Paint® by Annie Sloan: Burgundy

Think plums, cranberries and pomegranates – rich reds that might scare away color conservative folks but might be the right choice for you this year. Annie Sloan's Burgundy is perfect if you're craving some change at home. A bold and daring hue, it is reminiscent of Turkish rugs and 'conjures up classic Victorian interiors or boho boudoirs'. According to Sloan, this best-selling paint color of 2015 got its inspiration from Alizarin Crimson, an artificial pigment derived from coal tar, specifically made to mimic a Madder-root dye commonly used for rugs. So if you want to give your furniture a good dose of audacity and sophistication, choose Burgundy.
If you're on the hunt for that perfect hue to complete your next painting project or major home renovation, you can always use this list of the best-selling paint colors of 2015 as a starting point. Not all of these colors work for every situation! If you find yourself in love with one of these colors in particular but can't get it to work with your furniture or lighting then it may be time to adjust the hue a little. Remember your eye is always the most important one!