Energy efficient siding improves your home's insulation, making heating and cooling less expensive.
Replacement siding may seem like an expensive project, especially when wondering whether to go the green route or not. The good news: Green siding is accessible and not expensive.
There's no 100 percent, across-the-board green siding material. The most popular siding materials are actually pretty darn sustainable. That's where the green factor comes into play. Consider:
Where the brand manufactures the siding,
What the material is made of (any post-consumer recycled materials or similar),
How it performs against weather conditions in your region,
How the material breaks down once you're done with it.
To be even greener, you need to consider your home insulation. Exterior siding plays a big part in the efficiency of your home's envelope. It is a major component of your home insulation, one of the most essential features for an energy efficient home.
Your home thermal envelope influences how easily you control your interior climate. It's also known as the building envelope. The thermal envelope includes the roof, exterior walls, floor, and any vents or breaks in those boundaries.
Poorly designed or constructed envelopes lead to air infiltration. Air leakage makes heating and cooling less efficient and more costly over time, even if you have a top performing AC, furnace system or a geothermal heat pump.
Budget for both replacement siding and improving the insulation of your home. Insulation adds to your upfront costs, but siding has a lifespan between 20 and 50 years, if not more. So do this once in a lifetime project right. Ask contractors to itemize your siding estimates with insulation so you can see the difference.
Here's a review of your green siding options, followed by tax rebate info.
Option #1 - Green: insulated vinyl siding
A 2008-2009 study found insulated vinyl siding produced an annual savings of $56 in natural gas and electric utility costs, 448 pounds of CO2 and 3.2 million Btu. The"Building Green with Insulated Vinyl Siding" study compared insulated vinyl to fiber cement siding in a typical NYC home. Energy Star sponsored the study.
They also found insulated vinyl siding minimizes thermal bridging. This means less heat passes through insulated vinyl versus other siding materials.
In other words, vinyl siding tested as the most energy-efficient siding option. It's the best insulation and the most effective building envelope.
Insulated vinyl siding is different from regular vinyl siding in terms of construction. It's a thicker material.
The study also polled visitors to the site of the test home. Visitors found the vinyl siding attractive. They concluded environmental performance and visual appeal can go hand-in-hand.
Visual appeal, energy efficiency and cost make insulated vinyl siding one of your best options.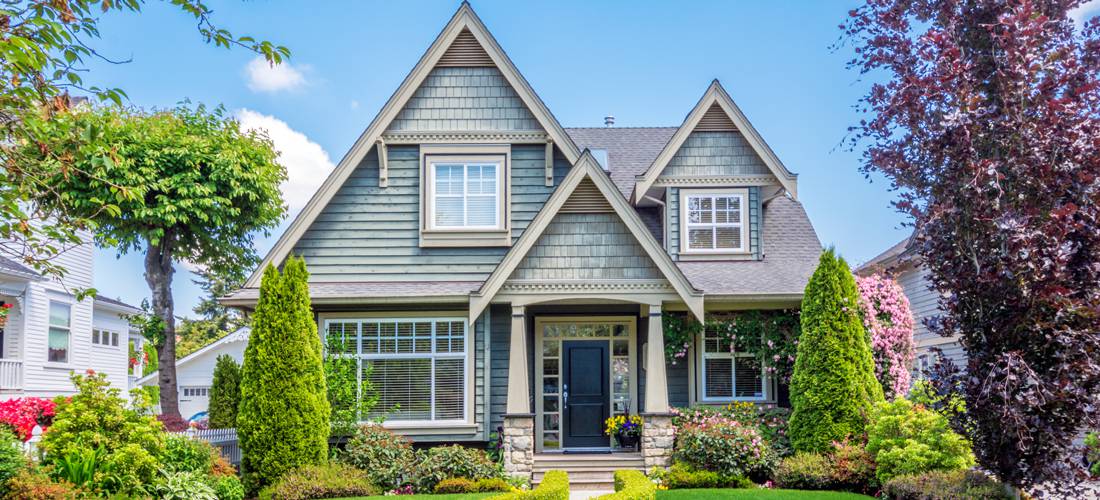 Pros:
Comes insulated. Speak with expert siding contractors on what type of insulation pairs best with it for between the wall studs. Your home may need no extra insulation since insulated vinyl siding essentially wraps your home.
Certified insulated vinyl siding has an R-value from 2 to 3. The R-value measures the thermal resistance of siding. The higher the R-value, the better it is at insulating.
Many brands produce this type of vinyl siding. Some options include: CertainTeed, Ply Gem and Alside. Ask your contractor what brand is easier to get ahold of in your area. Here's a list of certified products and colors by the Vinyl Siding Institute.
20 to 50 year lifespan.
One of the lowest cost option for siding.
Since it is vinyl, its easy to keep clean. You should wash it yearly.
There's paint produced specifically for vinyl, so you can change the color when you fancy.
Recyclable. But there is debate on how easy it is to recycle the material. You will need to be vigilant during the removal process to ensure it is recycled.
Con:
Insulated vinyl siding is not biodegradable.
Option #2 - Greener: wood siding
Wood has one of the highest natural R-factors, almost double those of stone or brick. That's even with all the engineering and science behind modern siding materials.
The R-value of wood siding materials ranges between 0.80 and 0.90. Which may not seem high, yet is when compared to brick or stone at an R-value of 0.44.
A well-insulated, contemporary home should achieve walls of around R-10 or higher. Although R-20 is possible. Again, extra insulation is important.
Wood is a natural insulator. It makes a perfect outer layer for your home thermal envelope.
Wood siding can add both elegance and texture to your home's exterior. A range of homes use wood shingles. They are pretty easy to install over insulation materials. For example, house wrap, water sealant and rigid-foam insulation.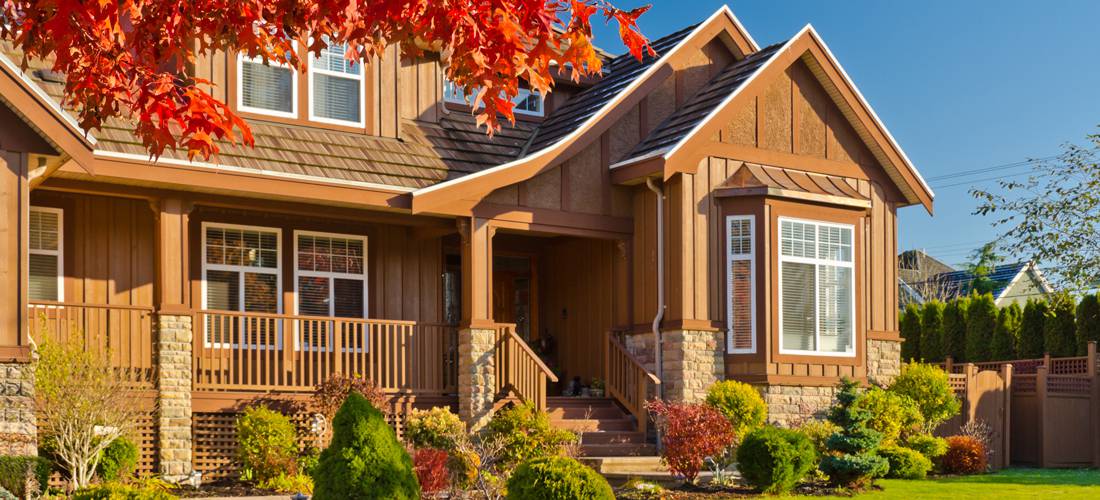 Another option is wood lap siding. It is similar in style to vinyl siding. Each panel overlaps a bit, and the top is usually a little thinner than the bottom panel, or is positioned to appear so.
To stay on the green path, buy wood made from sustainably harvested trees or forest farms. There is no impact on old growth forests. Nonprofits, like the Sustainable Forest Initiative (SFI) and the Forest Stewardship Council (FSC), certify sustainable wood siding.
The biggest downsides of wood are the regular maintenance required and the cost. But as far as energy efficiency, this oldie is a goody.

Pros:
Wood siding has a high, natural R-value.
Easy to acquire. Some national brands include LP Building Products' SmartSide,Cedar Valley and Shakertown. To stay on the green path, though, go as local as you can.
Cedar, Douglas fir, pine, cypress and redwood are popular materials. Yet regional weather affects each of these in different ways. Talk to your contractor about which wood siding is best for your area.
Extremely long lasting, with a general lifespan of 50-100 years. You must maintain wood siding regularly and properly for it to have a long lifespan.
Can be sourced from sustainable, renewable farms.
It is recyclable, and breaks down on its own in a landfill.
Wood siding has a unique look. It comes in many different styles, both horizontal and vertical.
You can keep it natural looking with a stain (which also helps protect it), or you can change it up every so often with a new coat of paint.
Cons:
Requires more upkeep. Clean it once a year with warm, soapy water. Expect to paint it every 5 years. And since wood naturally expands and contracts during the seasons, check the caulk around exterior windows and doors when you do your annual cleaning.
The wood quality affects pricing. Wood siding is more expensive than insulated vinyl siding and only slightly more expensive than fiber cement siding. Speak to a contractor about what is available in your area and the square foot costs for it.
Option #3 - Greenest: fiber cement siding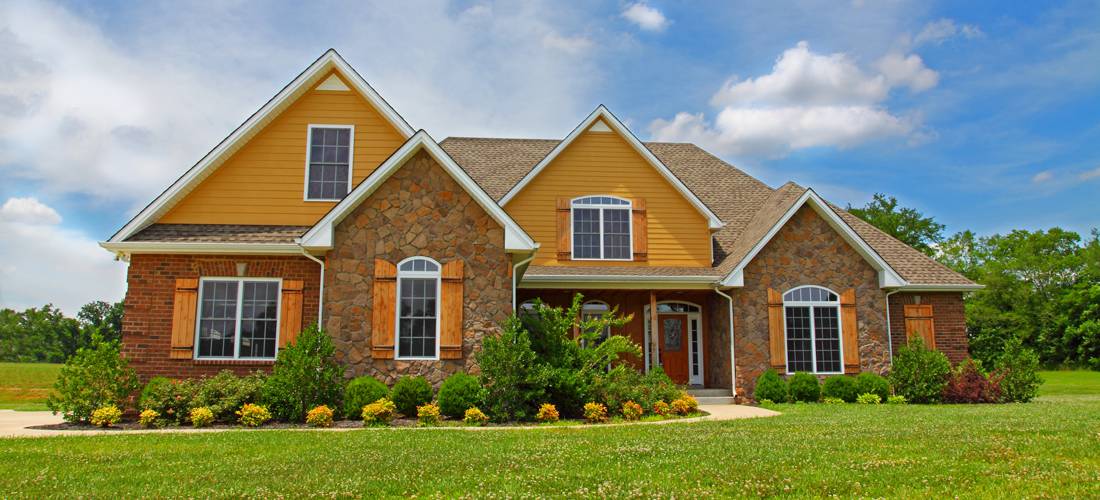 Fiber cement siding is the popular new kid on the home siding block. It is durable and low-maintenance. It facilitates an efficient building envelope.
Like the vast majority of siding, it has an R-factor of less than one at 0.37. Meaning it isn't actually a good insulator on its own.
Yet, its durability and installation process make it easy to create an energy efficient exterior.
Its real energy efficiency comes from the fact that it doesn't expand or contract with temperatures. As a result, window and vent seals last longer and are less likely to become sources of inefficiency in the thermal envelope.
Fiber-cement siding also looks great and is easy to paint. It is sustainable product earning high marks for its green manufacturing process.
Pros:
Fiber cement siding is easy to install. A heavy product, but relatively easy to install.
It holds up extremely well over time and against weather. It is very durable.
Resistant against cracking. You won't need to check your caulk around windows like with wood siding.
Fire, bug and UV resistant too.
All around low maintenance.
Multiple styles, so it can look like vinyl siding or look like wood shingles. Your call.
Easy to paint as often as you like. Paint actually lasts a while on fiber cement siding.
The most well known producer of fiber cement siding is James Hardie. You can read our guide on James Hardie options for more info.
It has a lifespan of about 50 years.
Fiber-cement siding includes recycled materials. Upon removal, it cannot be reused in its current form, but can be ground up for other purposes.
Cons:
One of the lowest R-values for siding. You need to pair it with excellent insulation.
Some argue fiber cement siding's green factor is downgraded by the energy involved to make it and the amount of carbon dioxide emissions.
Energy efficient siding tax credit
There are no federal tax credits for installing energy efficient siding. Although there are tax credits for insulation under the American Recovery and Reinvestment Act.
It does not cover installation costs, only the cost of the insulation materials. The materials include:
House wrap
Bulk insulation, like rolls or blow-in insulation
Air sealants, like caulk, spray foam in a can or weather stripping
The tax credit is only available for an existing home and your primary residence, and not newly built homes or rentals.
You can receive a rebate between $50 and $300 or 10 percent of the cost up to $500. Look closely at the requirements and paperwork involved.
Don't rule out city and state energy efficient tax credits and rebates. Click on your state on this map by the Database of State Incentives for Renewables & Efficiency (DSIRE). The results will impress you.
Your home exterior is an important feature. Try one of these energy efficient siding options to improve your curb appeal and energy bills. Go on bring out the Lisa Simpson in yourself.