Choosing the right bathroom tiles depends greatly on taste and needs. This list should help you determine which is the right fit for you!
Bathroom tiles comes in a variety of materials - ceramic, porcelain, and vinyl tiles are what come to mind first while marble, granite, and heated floor tiles are also great options.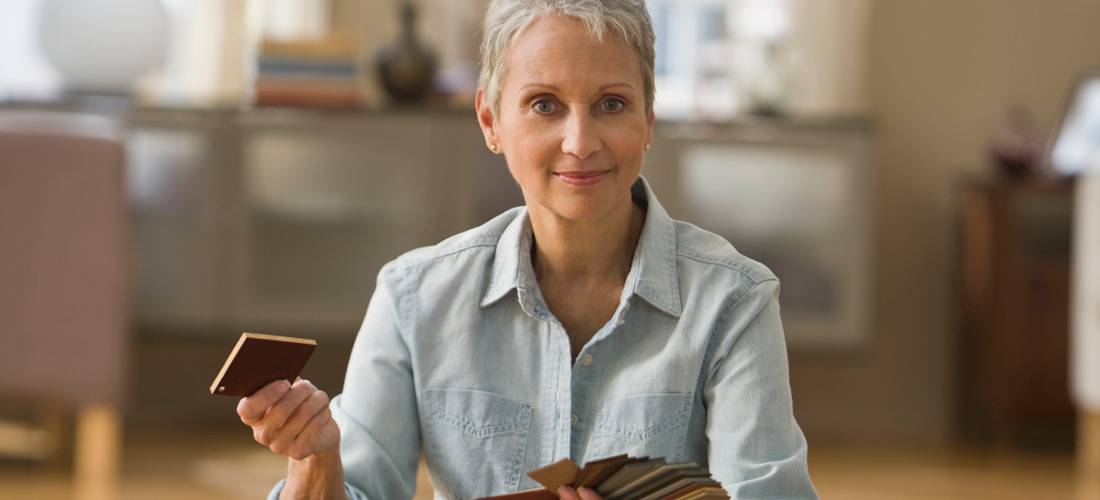 But whether you choose the bathroom tiles for its popularity, practicality or budget-friendliness, your personal preference and specific needs should be the main consideration if you're tackling a bathroom remodeling project today. Here is a quick guide to help you determine the best floor tile for your bath.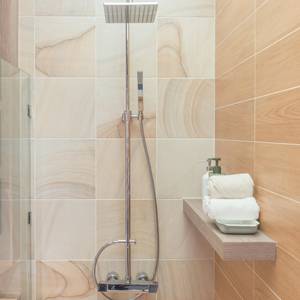 VINYL TILES
Vinyl ranks the most popular bathroom flooring material because of its high degree of practicality, ease of installation and low cost to install and maintain. Whether it is for the master bath or the powder room, it will suit these spaces perfectly because of its safety, comfort and even choice for aesthetic appeal.
CERAMIC AND PORCELAIN BATHROOM TILES
Whether you prefer wood lookalikes, stone-resembling style or surprising patterns, nothing looks better than ceramic or porcelain tiles. They are very low maintenance and if protected with a high-grade glaze, they can be very resistant to wear and scratches. Plus, chipping won't be an issue in the near future because porcelain tiles have through-body color and harder than clay-based tiles. Unfortunately, they may not be as comfortable to the bare foot as vinyl.
MARBLE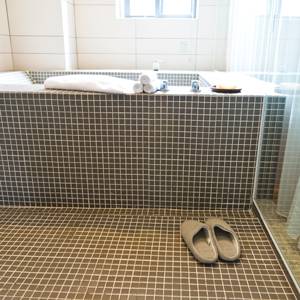 Its beauty and instant high-quality appeal makes marble a winner among homeowners looking to add luxury to their bathroom spaces. Full slabs of marble can be installed for the entire floor and even walls and counters too. However, marble usually has more veining, which renders it a not-too-uniform look. Plus, this can cause the stone to change appearance over time especially in a usually wet environment like the bathroom. If you want marble for your bathroom floor, choose a stone that is sourced closer to Greece or Italy because it will have lesser veining, lower iron content and will hold up better in a wet environment.
GRANITE
If you're looking for bathroom tiles with high durability and water-staining quality, granite is one of the top choices. It can also increase both the aesthetic appeal and resale value of the house. Properly sealed, granite is a good and long-lasting choice for your bathroom floor. High-grade granite is not prone to scratches or scuffs but if not properly sealed, it can attract moisture easily. Plus, it is an expensive bathroom flooring option and you cannot settle for cheap ones because they might have high porosity or fillers or many numerous faults.
HEATED TILE FLOORING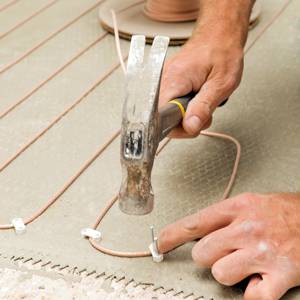 If cold mornings are always a challenge for you despite the incessant ringing of the alarm clock, maybe you should considered having an under-tile heating system into your bathroom floor? Whatever type of tiles you choose for your bathroom, under-tile heating can be the perfect solution to make your floor warm and toasty especially during the wee hours of the morning when you have to get ready for work. Installing warm tile flooring for your bathroom can transform your naturally cold surface to a soothing warm floor tile, so you can relish the beauty of your brand-new floor tile without dreading stepping onto it.
Guide for Choosing Wisely
Pick your must-have tile first. This is that one design you have dreamed of even before you started planning your bathroom remodeling project. Use it as a starting point for the other tile patterns in the bathroom.
Use your first must-have choice as a focal point of your design. If you have to include accent colors, use subtle hues based on your top tile choice. This will add interest to the overall design scheme but won't make it look like a circus freak show when it's done.
Consider maintenance options. Bathroom cleaning is one of the least-favored house chores so it makes sense to choose tiles that are almost maintenance free. Porcelain or ceramic bathroom tiles are usually top bets for being low maintenance while those coming from natural stone may need more.