Take in the following points on when to replace a tile roof. Is it time for your's?
The roof is an essential part of any home, but unfortunately, it is not infallible and will not last forever. While tile roofs are quite strong when installed properly, you may find yourself looking to replace a tile roof or just a few shingles.
Knowing when it is best to replace the roof or just replace and repair a few tiles is important, since one solution clearly costs a lot more than the other.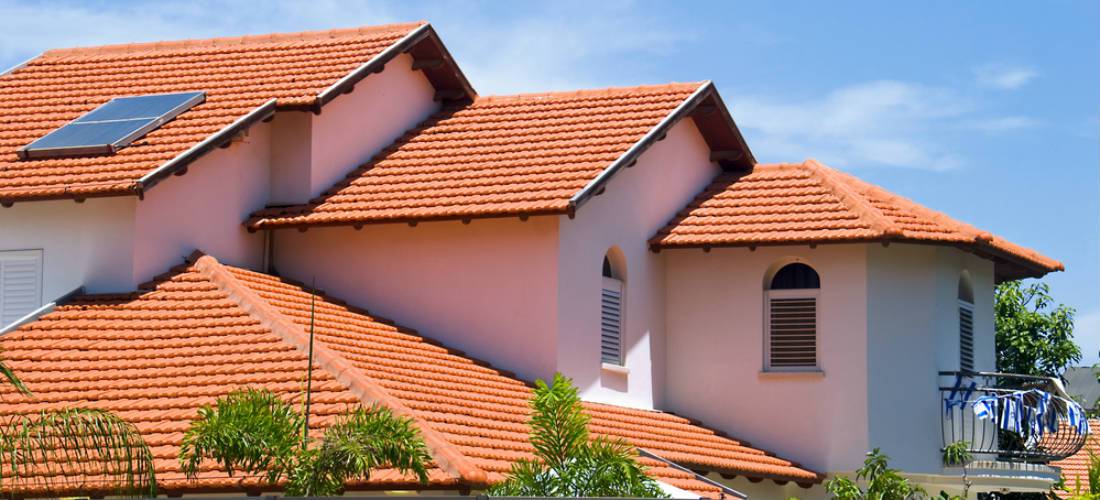 The answer is not as cut and dry as you might think, involving a look at the roof's overall structural integrity and the cost for installing a new roof versus repairing the old one.
As far as roofing materials go, tile is right up there with the best of them. In fact, some roofers recommend tile above all other types of roofing materials because it is impervious to so many of the factors that can negatively affect other roofing types.
For instance, tile cannot rot and is not subject to termites like the wooden shakes used on some roofs. Tiles can't curl or warp like asphalt. Instead, most of the problems that can impact the functionality of a tile roof lie within its substructure, which is subject to moisture problems and rot like any other substructure.
When it comes to traditional tile roofing, you can expect a service life of as long as 40 years. If you are dealing with only a few broken or missing tiles, replacing the problem area may be a good fix to stave off the cost of total roof replacement for a few more years or longer. Nonetheless, there are a few indicators that you might need to look into getting a new roof altogether, including the following:
Age. If your tile roof has outlived its anticipated service life, problems can start to occur. Having a roofer come out and inspect the roof can be a smart idea, even if there are no obvious or visible problems.
Ceiling spots. A sagging ceiling or water spots on the ceiling can be a sign that your roof is in trouble, even without you climbing up to have a look. Darkened or wet wood in the attic, a sagging ceiling or rusty nails poking through the sheathing material are all signs that your roof may need some attention.
Missing tiles. As mentioned above, a few missing tiles can usually be repaired. It is important, however, to look for a problem with the roof that might have made the tiles come off to begin with, and then repair that problem before replacing any missing tiles. Missing tiles can sometimes be a sign of a more sinister problem.
QualitySmith is a great source for locating roofing professionals in your area who are not only trained to replace tile roof shingles or install a new roof, but who can also discuss roofing prices and provide with you an accurate estimate.