Analyzing the differences between CertainTeed Independence and Highland Slate to help you choose what's best for your roof
Homeowners are often perplexed by the number of shingles they can choose when installing a new roof. CertainTeed asphalt roofing shingles, Independence shingles, and Hatteras shingles are often three of the top choices when homeowners make a list of possibilities. The sheer price of the Hatteras shingle, which costs around $200 per 100 square feet, sometimes scares off homeowners, leaving two options with a number of similarities.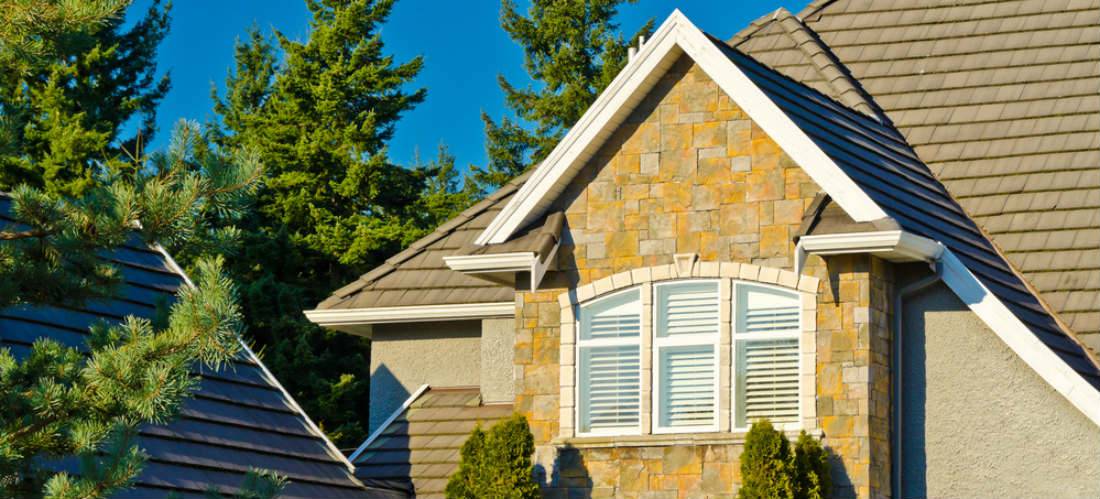 CertainTeed Independence shingles come with a lifetime warranty and weigh a bit more than standard shingles. With a random tab cut that gives them a simulated wooden shake look, these laminated shingles are built in layers that are bonded together. Homeowners love these shingles because of a number of qualities.
CertainTeed Independence Protection: The shingles' top layer gives the roof a high level of protection.
Fade resistance: The shingles are crafted with special pigments that are resistant to fading.
Color availability: Homeowners can choose from a number of rich, warm colors that blend in well with existing siding.
Warranties: Standard warranties and a fifteen-year warranty against algae are included with purchase. These shingles are warranted against winds up to 110 mph.
Price: Shingles give an upscale look for just $155 per 100 square feet.
By contrast, CertainTeed Highland slate shingles are a bit cheaper, and are ideal for homeowners wanting a roof that looks like stone slate. These shingles are affordable, and have a single-layer design that is a top choice among builders. There are a number of reasons for choosing these singles.
CertainTeed Highland Slate Color availability: Highland slate shingles comes in eight colors that have been blended to make them look more authentic.
Warranties: The shingles are backed with a number of warranties to guard against defects in manufacturing, including a lifetime limited transferable warranty and warranties against algae and high winds.
Heaviness: These shingles are among the heaviest asphalt shingles that you can buy in a single-layer design.
Strength: These shingles are thick and strong, making them more likely to last in a broad range of weather conditions.
Price: These slate-look shingles are moderately priced at $125 per 100 square feet.
Which shingle type is better for you depends on your roof, the amount of money that you want to spend on your roofing project, and the look that you want to achieve. CertainTeed Independence shingles are a good choice for homeowners who do not mind paying for performance. CertainTeed Highland slate shingles work best for homes that would ordinarily have a slate roof, such as a stone or brick home, since they provide the look of slate at a more affordable price.
QualitySmith can help you find roofing professionals in your area who can discuss your roofing cost concerns and warranty expectations and provide you with a roofing estimate. The roofer you choose will likely weigh in with his or her opinion on whether CertainTeed asphalt roofing shingles, slate-like Independence shingles, or perhaps even the more expensive Hatteras shingles are your best option.