A good space heater can save you lots of money. This list will help you determine what kind of heater is the best fit for your home.
As soon as the chilly days start, we envision ourselves lazily gazing into a giant crackling fire while sipping a mug full of hot chocolate. The reality is usually less romantic and often involves huddling around a hideous-looking space heater instead.
Which is not a bad thing if hypothermia is the alternative.
Drowning in heating bills isn't such a cozy notion either so when the sub-zero temperatures have set in, you may want to find a middle ground between having a warm indoor space and a huge energy bill at the end of the month.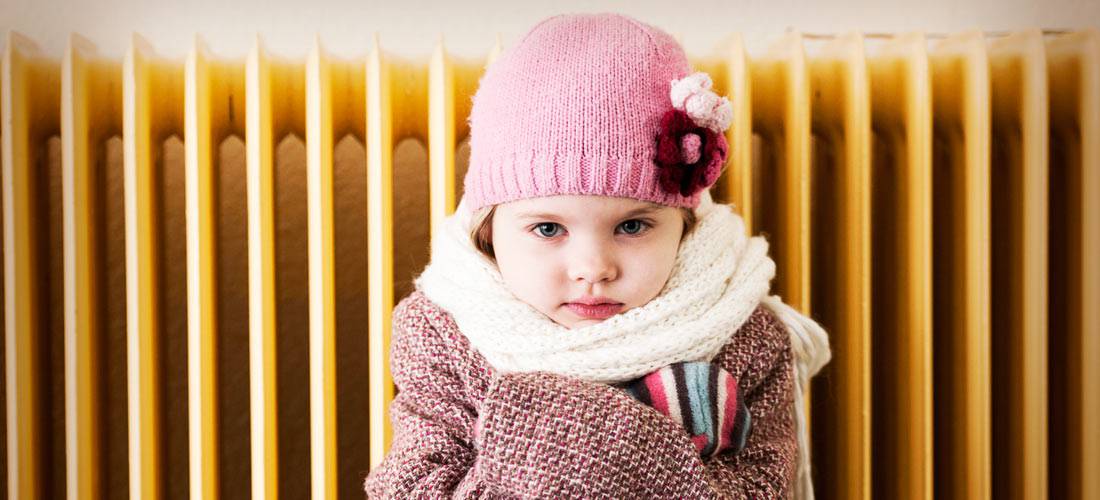 Space heaters are a great way to give your home's main heating system a little extra help, and many newer models now incorporate thermostats, timers, and other energy-efficient features that can have a great impact on energy usage.
First, let's cover the different types of heating systems.
1. Electric heaters
These are usually the better and more inexpensive option if you're living alone or you're going to use them in a smaller space or for shorter periods of time.
2. Gas heaters
It is good value for your money if you have uninterrupted or convenient gas supply in your area. Flued models (pipes redirect the fumes outside) are slightly less efficient and more expensive to install. Unflued models can expel fumes and moisture at the same time, and your room also must be ventilated. But gas heaters are the most logical option if you need a heater to run all day – that is, if gas prices won't continue to skyrocket.
3. Reverse-cycle air conditioners
Some call it heat pumps, and these are much more suited if you have large, open-plan spaces. It is a type of air conditioner that uses a refrigeration cycle to cool your home, and a reverse refrigeration cycle to warm it up. However, these are much more expensive than the average electric heater.
So with that in mind, here is a buying guide to the best heaters that fit your house.
If you need big heat but you're on a tight budget:
Lasko 754200 Ceramic Heater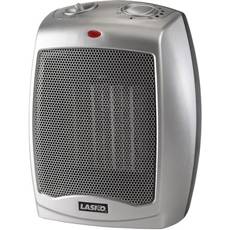 Best for small bedrooms or offices, the $25 Lasko 754200 can warm up your space faster than any other on the market. The portability of the Lasko also makes it easy to take around the house with you. Compact and lightweight (3 lbs), it is easy and simple to use. If you're not too sensitive about its noise (from the fan), then it's the right pick for you.
When you have bigger spaces or you want utmost tranquility:
DeLonghi TRD0715T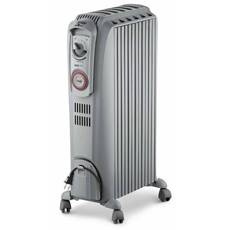 This oil-filled 14.5" x 6.3" radiator can heat a larger space like a master bedroom or living room for hours at a time. It is silent, steady and efficient – not a bad way to spend $140. It has a built-in thermostat and timer that lets you maintain a set temperature on a schedule and it can even continue to produce heat for a full hour after it's been turned off! One drawback is you can't easily travel with it between rooms as it weighs a whopping 24 pounds. And careful because this one gets pretty hot to touch.
If you want top marks for both efficiency and design:
Dyson Hot+Cool AM05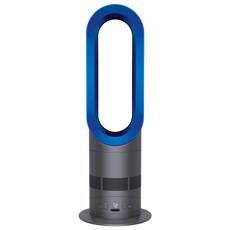 Is it an alien communication console or one fine piece of abstract sculpture? The Dyson's AM05 can be both, but one thing's for sure – it gives almost perfect performance. For an a great all-round heater, the Dyson Hot+Cool AM05 gets top marks for evenly heating rooms and covering every nook and cranny with equal warmth. The only thing that might deter you from buying it is the $400 price tag. While many conventional space heaters can be an eyesore this one can be proudly displayed in the center of the room.
Conclusion
If you want to stay toasty warm this winter, choose the heater that fits your house and your needs. Proper usage and maintenance is of utmost importance in order to ensure your safety and maximize its benefits.