Saunas are hot! Want one? Then consider location, water and electrical supplies, and space.
Saunas provide an idyllic retreat to relax at the end of a long day. Homeowners who want the benefit of therapeutic heat treatment in their own homes may add steam rooms or a Swedish bath to their properties to save a trip to the spa. If you are considering adding a sweathouse or another type of sauna, you will first need to decide if you are going to add it indoors or outdoors. Either way, both have benefits and drawbacks to consider.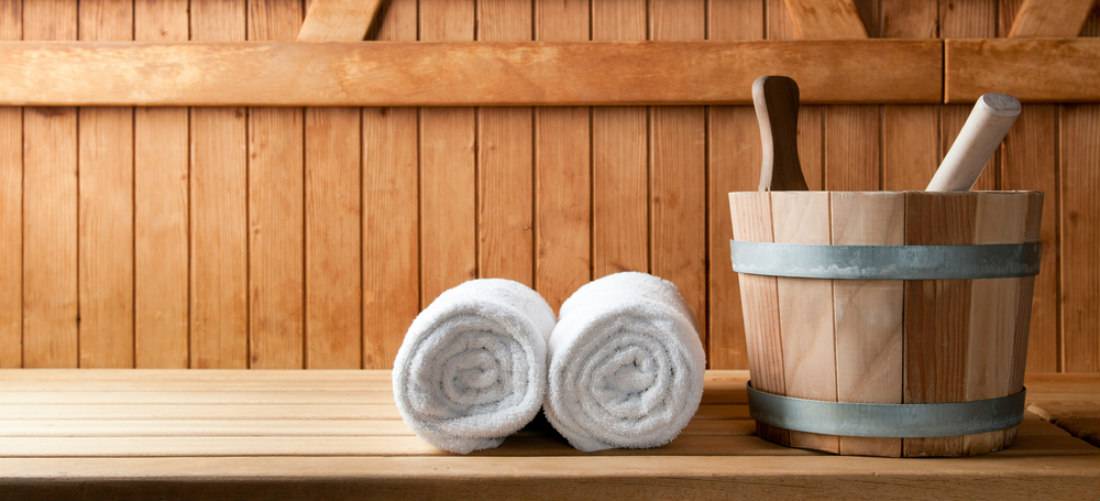 Considerations for all saunas
No matter where you put saunas, their installation requires some planning, which may involve the:
Water supply.
Electrical supply.
Space.
Often, space limitations or the availability of water and electricity will limit where you can build your sauna. If these things are not an issue, then consider the benefits and drawbacks of each type before making the final decision.
Considerations for indoor saunas
Homeowners who install their saunas indoors often convert a bathroom into a Finnish sauna or a Swedish bath. If you do this, you will have easy access to the water supply. Also, you will not need to add a foundation for a new building.
Building a sauna indoors eliminates the need to invest in insulation against the weather, because the home's insulation will provide that protection. The simplest way to do this is to convert a large bathroom into a sauna. The primary drawbacks of an indoor sauna are:
Loss of a room in your home to the sauna.
Need for proper ventilation.
Difficulty in creating proper drainage.
Considerations for outdoor saunas
Homeowners who are unwilling to lose a bathroom in their homes to put in a sauna may opt to build one outdoors. A sauna can be added to a garden or near the pool to provide a therapeutic retreat in the yard.
Building it outdoors allows you to create just about any size or shape you want, because you are not limited to the square footage of an existing room. Also, since you will be building the space from the ground up, adding ventilation and drainage will be simple.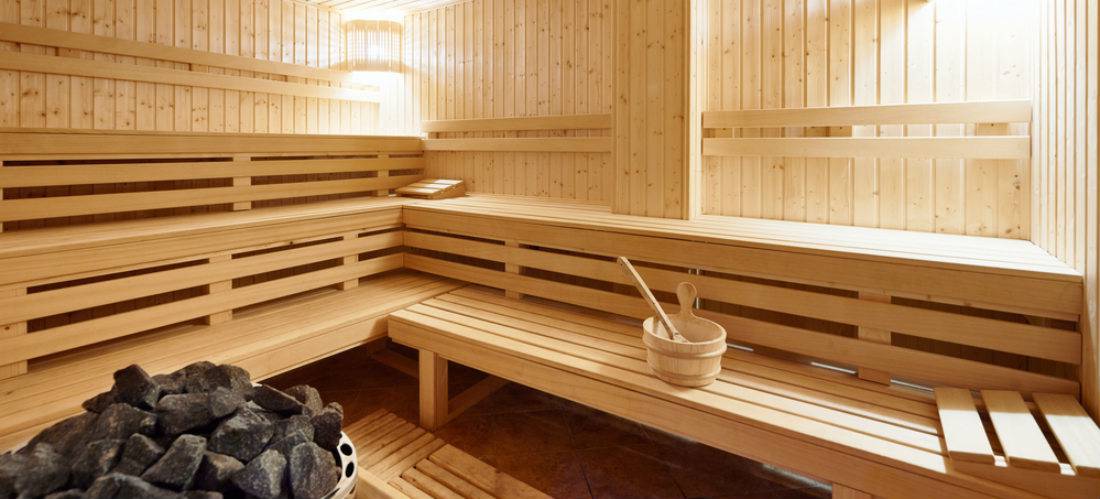 The main drawbacks of an outdoor sauna come from the process of building from scratch.
These include:
The need to add a solid foundation.
The need for adequate insulation against weather.
The challenge of running power and water to the space.
Buying a prefabricated kit can help cut down on these drawbacks, but you will still need to run power and water to the building and ensure that it has a solid foundation.
Related resources:
Indoor saunas: an overview of options
Add a bathroom to your home
DIY saunas: points to consider
Outdoor saunas: an overview of options
Cost factor of saunas
Of the two, the indoor sauna is typically the more affordable option, because the electric and water supplies are readily available. Also, most indoor saunas utilize at least one or two existing walls, cutting down on construction costs significantly.
However, you lose space in your home if you do install your sauna indoors. If space is at a premium, the additional cost of the outdoor option may be worthwhile.
In the end, you will need to decide what works best for your home. When you are ready to start your project, use the services offered by QualitySmith to help you find a local contractor who specializes in saunas.