Lowe's vs Sears prefabricated vinyl outdoor storage buildings retailers: Points to consider
Before you buy a vinyl outdoor building, it can be helpful to first undertake a Lowe's vs. Sears prefabricated vinyl outdoor storage retailers comparison. Lowe's and Sears are both top choices among homeowners when it comes to storage solutions and exterior storage systems.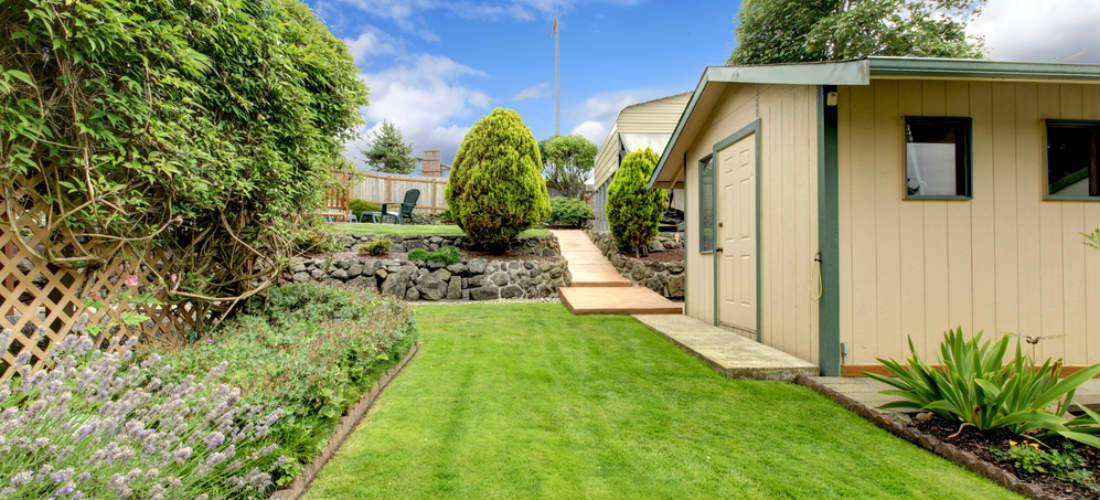 Both retailers offer a number of options when it comes to prefabricated outdoor vinyl storage buildings. From garden sheds to tool sheds, you will find the prefabricated outdoor storage sheds that you have been looking for at either Sears or Lowe's, although there are some reasons to choose one over the other.
But no matter where you shop for outdoor sheds, you can't go wrong when you choose vinyl. Vinyl sheds last for a long time and unlike wooden buildings, they will never rot or need to be stained. They're also superior to metal buildings because they do not rust.
Sears prefabricated vinyl storage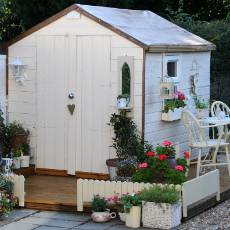 Many homeowners trust Sears for products they need, both inside and outside the home. Sears offers a number of benefits if you visit its stores, including:
Financing options: If you have a Sears consumer credit card, you can finance your outdoor building purchase at a great rate.
Pricing: Sears has moderately priced building options for any budget.
Installation: Although not offered at all locations, Sears does offer installation in some of its stores.
Sears brands: Sears is the only place where you can purchase some product brands.
Lowe's prefabricated vinyl storage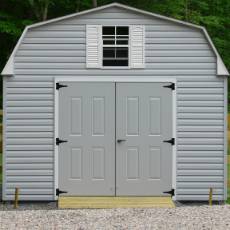 Lowe's has become a giant in the home improvement industry, and there are a number of reasons buying vinyl exterior storage systems from Lowe's makes a lot of sense. These advantages include:
Competitive pricing: Lowe's offers storage sheds for as low as $297.
Variety: Lowe's has a wide array of buildings available on its website and in stores. Inventory will likely vary by store, although Lowe's staff can typically order nearly anything from the company's online store for customers who visit their brick-and-mortar locations.
Price guarantee: Lowe's offers its customers a low price guarantee. If you find an identical item at a competing store selling for less than a Lowe's item, Lowe's will not only match its competitor's price but will beat it by 10 percent.
Notably, every Lowe's location and nearly all Sears locations will deliver your storage shed or outdoor building. Delivery is sometimes free, but only if there is a current promotion offering this service. Otherwise, there is a nominal fee for delivery that is typically based on the number of miles between your house the store.
It is important to remember that most storage buildings on today's market come disassembled, so you will need basic DIY skills to put the building together. If you need assistance, QualitySmith can help you find contractors in your area who will help you assemble your building on your property.
As you can see, a quick Lowe's vs Sears prefabricated vinyl outdoor storage retailer comparison is a good way to see which store offers the most advantages when you're adding storage or garden sheds to your property.