Fireplaces come in a vast array of styles and designs, ranging in materials, size, time period, accent elements and use.
Despite all these options, there are a few types of fireplace design that are quite popular. These are the three hottest firework designs for homes, both inside and out:
For the traditionalist
Classical fireplaces are always popular in stately homes. A traditional fireplace is one of the few styles that almost always include a mantle, may even involve wood with some classical detailing.
Trendy applications of this style involve an updated take on traditionally heavy materials like marble, stone and brick.
These types of fireplaces can have a gas line or not, but look best burning natural wood, which makes them more effective at producing warmth. However, these restrictions still leave a lot of room for personal style. Everything from what you put on the mantle to the color of the stone you choose affects how the fireplace looks and fits in your home.
A variation of this style is the antique, vintage or rustic fireplaces. Such options involve the use of distressed or reclaimed materials and earthy tones. The styles feature natural stones and lines instead of carved, fixed geometry. They can be visually powerful.
The cost to renovate a fireplace in this style will consist mainly of the materials because most homes with a fireplace already feature the correct dimensions.
The cheapest baseline option is to apply a stone veneer, which can cost as little as $80 per foot plus labor, paint, and a new hearthstone.
On the other hand, if you basically want to replace the entire fireplace with stone in the back and actual slabs of marble, you‰'re looking at a starting price around $7,000 or more depending on labor and how much you customize it.

For the minimalist, modernist
This is both the most popular fireplace style and also the broadest. Although modern fireplaces often involve slate and other stone materials, metal and glass are just as common. The most popular and exciting designs have a recessed fireplace and a more contemporary shape and size instead of the conventional design with a hearth under the chimney.
The hottest takes on this kind of fireplace involves a column or column-like central element that carries the primary element up to the ceiling to make the space feel roomier. Imagine dark metal around the fireplace, flush with the wall, and glass doors enclosing the actual fireplace. It might have an elevated stone platform in front of the fireplace for decorative elements, or a floating shelf on the wall above the fireplace.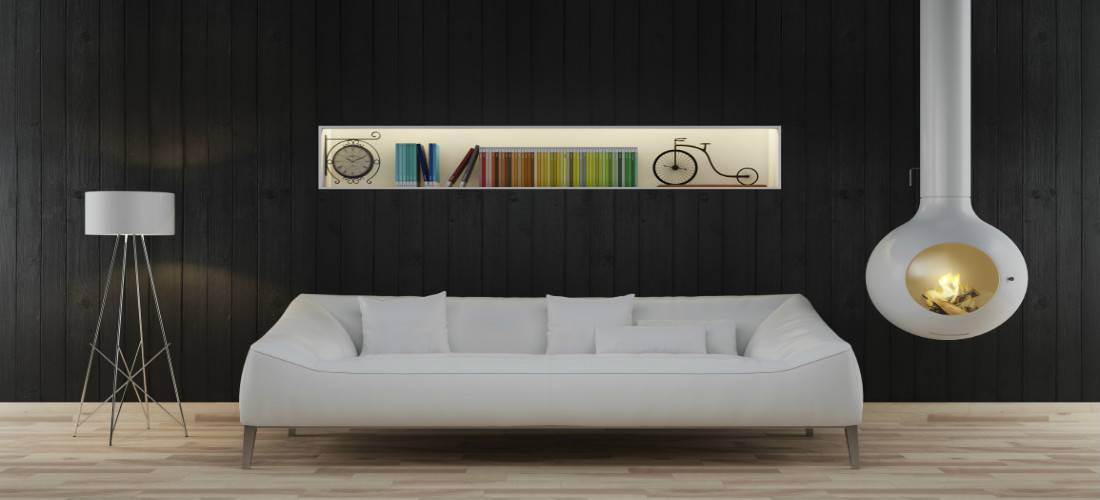 Contemporary replacements almost always have a gas line, and wood is far less common in modern styles than for traditional styles. With a few tweaks they can look just as good outdoors as they do indoors, and are easy to make fun and safe for families with children.
Depending on what you spend on the planning, these fireplaces tend to be less expensive than traditional fireplace installations with big pieces of stone, because they usually just involve a coat of paint and a veneer of metal, or whatever other material you choose.
Of course, the more renovation you do, such as taking out or removing parts of a wall to expand the width or run a gas line, the higher the price.
Ventless
A smokeless fireplace does not place narrow restrictions on the design, but it typically adds a modern aesthetic element even if you install the smokeless component in a traditional brick hearth.
These fireplaces are popular because they don‰'t require a chimney or any other vent, so they are cheap to add to a home without ripping out a vertical section of the wall. They facilitate a number of more unconventional locations and layouts.
The downside of these fireplaces is that because they just burn a low-exhaust fuel, like propane, or operate on electricity, they are not reliable as a primary source of heat. But their beauty is undeniable.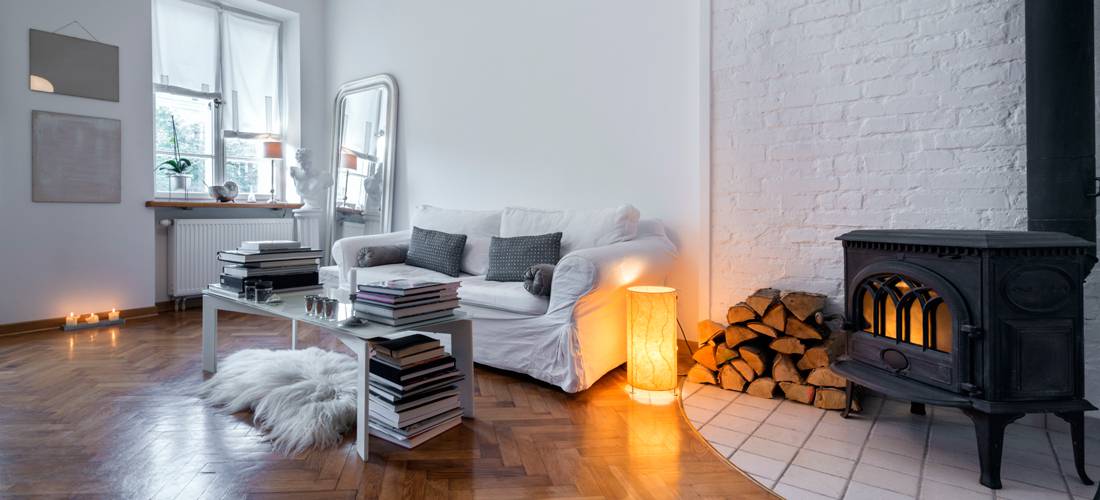 The lack of heat and mess makes them ideal for families with children who just want the visual appeal of a fireplace without all the other headaches. However, it also makes them less useful as an outdoor fireplace because you still need a heat source to enjoy the outdoors in many cases.
They range in price from a few hundred dollars to a few thousand depending on the materials used and the extra features. Account for lower installation costs and you are typically going to save a lot of money on every aspect, from materials to installation to use and maintenance, compared to any conventional fireplace installation.
With fireplaces and home design it‰'s important to remember that although there are a lot of more cutting-edge designs like a hanging fireplace or see-through, two-sided, glass-encased fireplaces, these are risky investments for most homeowners.
Also, the fireplace is one of the most important visual elements of a home, so if you ever plan on selling you want to pick something that is relatively neutral so it won‰'t turn off buyers or push the feel of the room too far in one direction. There is still a lot of room for personal style and design, but this is why it‰'s often best to stick with a variation of one of these hot fireplace designs.