Finding the perfect window replacements to make your home more attractive isn't as easy as it seems.
With a myriad of options available today, it can be pretty overwhelming to try to choose the right one to meet your expectations and needs.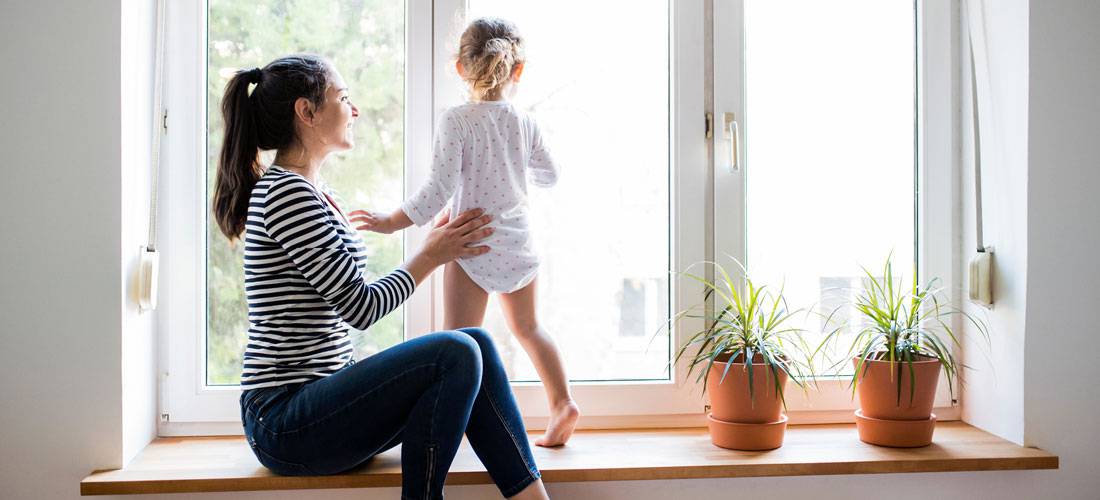 Each window replacement type offers something special to a home, and only after understanding exactly what you want for your space can you make an informed decision to choose the best one to match your personal design preferences and the architecture of your home.
Before you choose what type of window you would like you should first establish your priorities:
Are you Choosing Windows Based on Cost?
If affordability is your concern, pick out single-hung rather than double-hung window replacements because you can save as much as 20% on costs.
Are you Choosing Windows Based on Utility?
From a utility and maintenance standpoint, double-hung windows are the better option. Aside from its versatility, they are easier to clean because each sash is readily accessible both inside and outside the window.
1. Single and Double-Hung Windows
As the most traditional window style, single-hung and double-hung windows are the perfect choice for walls located next to walkways, decks, and patios. In single-hung windows, the upper sash remains stationary while the lower sash moves up and down. In double-hung windows, both sashes easily open fully and tilt inward. Both are designed that way for easy cleaning so they also tend to be the most popular among all window replacement options.
2. Sliding Windows
When the width of your space opening is greater than its height, sliding windows are the most ideal replacement options. Reinforced sashes glide smoothly and its slim vertical lines give your home a clean, elegant look.
3. Awning and Casement Windows
Whether you're looking for a window replacement option to update the look of your traditional home or to complement the architecture of your modern space, awning and casement windows can be the perfect fit. They are recommended for space openings where height is greater than its width. It has an easy-turn fold-down handle that cranks outward, something you can put over the kitchen sink or a small bathroom.
4. Bow and Bay Windows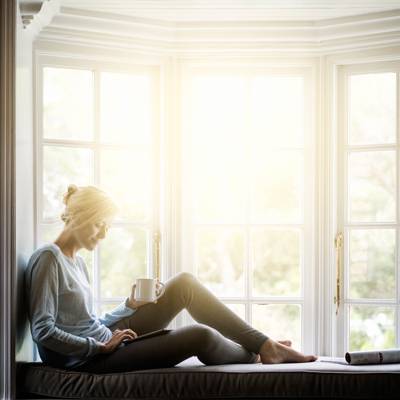 While bay windows are a collection of three windows at 25- to 45-degree angles that protrudes from the house exterior, bow windows have three to five windows that are more rounded and at 10- or 15-degree angles. These window replacement options put emphasis on a particular focal point of your home, and can make your space appear larger.
5. Skylight Windows
If you have limited options for exterior walls but you want to add some light in the center of your home, skylight windows are good replacement options. It installs similarly to a roof vent and can serve as attic ventilation in any attic-renovated room.
6. Egress Windows
Their main purpose is to provide safety and protection, typically installed in the basement of your home. Egress windows are window replacement options which allow you to climb out in case of emergency or when there is no reliable exit in that particular space in your home.
7. Storm Windows
These types of window replacements are installed on the exterior side of your current window – not to replace them but to add another layer of protection. Because they are flat panels mounted in the same frame of your current windows, they provide protection against drafts and heat loss.
8. Hopper Windows
Excellent for making use of compact spaces, hopper windows provide excellent insulation because they open up from the top and seal right up against the frame when closed all the way. Commonly found in basements, they open with a slight upward slant to help keep debris from getting inside.
9. Frameless Windows
These are one of the best window replacement types for your home. Frameless windows offer natural ventilation and are ideal for hot climatic conditions.  Since they can be hinged to open outward, they are perfect for hard-to-reach places like at the top of sinks or furniture.